Whaling into essays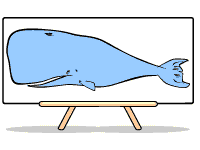 'Whaling Into Essays' uses animations, humour and serious materials to teach the principles of writing a structured essay.
This module was created for a corporate client for use in teaching general study skills.
The client provided all content expertise. Our team provided creative ideas and guidance in the teaching methodology, then built the vehicle for delivering the content via the web.